Resources
SHAMANISM RESOURCE LIST
Books
If you are interested in purchasing one of the books listed below, clinking on the book cover or title will take you to Amazon.com
If you purchase thru the link below from our website Amazon will pay us a very small percentage, which will help us cover helping folks attend our workshops thru reduced registration, and help support our other unpaid services to community.
Thank you!
Sounds True: www.SoundsTrue.com
Sounds True is an excellent resource for those of us on a spiritual path. They have wonderful books and CD sets. They offer podcasts by amazing authors and healers of our time.


The Way of the Shaman : Tenth Anniversary Edition by Dr. Michael Harner, Director of the Foundation for Shamanic Studies. This is considered one of the classic texts on the application of ancient shamanic ways to our current culture.
---


Soul Retrieval: Mending the Fragmented Self Through Shamanic Practice by Sandra Ingerman. This is the classic book on using shamanic methods to bring wholeness to a person. Very readable and informative. Powerful.
---


Shamanism: As a Spiritual Practice for Daily Life by Tom Cowan. A great introductory book on Core Shamanic Practices, easy to read and understand.
---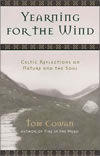 Yearning For The Wind: Celtic Reflections on Nature and the Soul
A collection of forty essays, anecdotes, personal stories, and teachings about the soul's relationship with the world around it.
---

Medicine for the Earth: How to Transform Personal and Environmental Toxins by Sandy Ingerman. Powerful spiritual approach to healing self, and the environment; includes exercises to promote healing.
---


Welcome Home : Following Your Soul's Journey Home by Sandra Ingerman. This book helps us to integrate the healing received during Soul Retreival. An important follow-up to Sandy's earlier work.
---


Modern Shamanic Living: New Explorations of an Ancient Path by Evelyn C. Rysdy
A wonderful introduction to shamanic practice, with helpful exercises for the reader to gain understanding and skills.
---


Shamanism: Archaic Techniques of Ecstasy by Mircea Eliade. Scholarly classic on world-wide shamanic practices throughout history.
---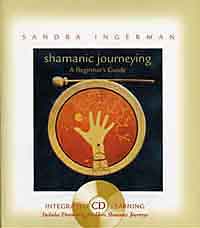 Shamanic Journeying: A Beginner's Guide
"In this book I give all the instructions needed to journey to the Lower World, Upper World, and Middle World to meet up with your personal helping spirits. Through journeying you can retrieve information for change in any area of your life – from spirituality and health to world and relationships. I had the opportunity to share what I have learned from studying and teaching shamanism over the last twenty years. The book includes case studies and a chapter on suggestions of journeys that you can take for guidance and help."
Sandy Ingerman
The book includes a 60 minute practice CD with three drumming tracks for shamanic journeying.
You can order this book from Sounds True: www.soundstrue.com or call 800-333-9185 or 303-665-3151 or by going to www.shamanicteachers.com.
---


The Soul Retrieval Journey: Seeing in the Dark by Sandra Ingerman. Sandra Ingerman shares the insights and rituals of the shaman and how they are used to unify parts of the self lost through personal tragedy, physical injury, or the negative emotions of others. For the first time, listeners can learn from Ingerman first-hand every step of this "soul retrieval" process; how it can directly benefit their emotional states and physical health; how to use singing, dancing, praying, sacred spaces, and talismans to welcome the soul home; and more. 2cassettes.
---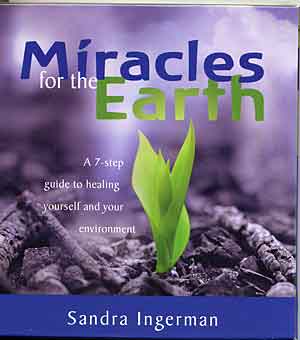 Miracles for the Earth.
This is a package containing two CDs. The first CD includes a lecture on the Medicine for the Earth priniciples. The second CD contains guided visualizations, meditations, and exercises to use as spiritual practices to bring the work into your life. This does include a guided visualization for transfiguration. Order from Sounds True.
www.soundstrue.com or 800-333-9185.
---
"How to Thrive in Changing Times"
by Sandra Ingerman
"Sandra Ingerman's great gift is that she skillfully teaches us how shamanic journeying can be used for guidance, empowerment, renewal, divination, and healing. This is an exceptional resource and guidebook, accessible to anyone, anywhere, anytime!"
Angeles Arrien, Ph.D., author of the The Four-Fold Way and Signs of Life.
Web Sites:
The Shamans Circle with Nan Moss and David Corbin http://shamanscircle.com/
They are the teachers of Weather Shamanism.
Donna Smith
Shamanic Teacher and Healer http://www.windsonghealingarts.com
Foundation for Shamanic Studies (FSS) http://www.shamanism.org
Carol Proudfoot-Edgar - teacher/healer http://www.shamanicvisions.com
Shamanic Circles (list of world-wide circles) http://www.shamaniccircles.org
Sandra Ingerman - author,teacher,healer http://www.shamanicvisions.com/ingerman.html http://www.sandraingerman.com
Medicine for the Earth Teachers http://www.medicinefortheearth.com
Shamanic Teachers & practitionershttp://shamanicteachers.com
Tom Cowan -Celtic Shamanism http://www.riverdrum.com
Betsy Bergstrom:
Heart-centered depossession http://www.betsybergstrom.com
Larry Peters- Tibetan Shamanism http://www.tibetanshaman.com
Spirit Weavers: Teachers/Healers
Kate Durda,M.A., Stephanie Tighe, M.S.W. http://www.spiritweavers.net
Shamans Portal http://shamansportal.org
Journals/Magazines:
Shamanism: This is the semi-annual journal of the Foundation for Shamanic Studies (see below)
Organizations:
Foundation for Shamanic Studies is an international organization founded by Dr. Michael Harner, and dedicated to the preservation, study, and teaching of shamanic knowledge for the welfare of the Planet and its inhabitants. FSS sponsors highly regarded trainings world-wide. Website above has information regarding FSS curriculum and trainings. To write: PO Box 1939, Mill Valley, CA. 94942 Or call (415) 380-8282
Shamanic Circles is a nonprofit organization dedicated to fostering global shamanic community. They provide knowledge, resources and networking for individuals and circles through their website, gatherings and program sponsorships. www.shamaniccircles.org